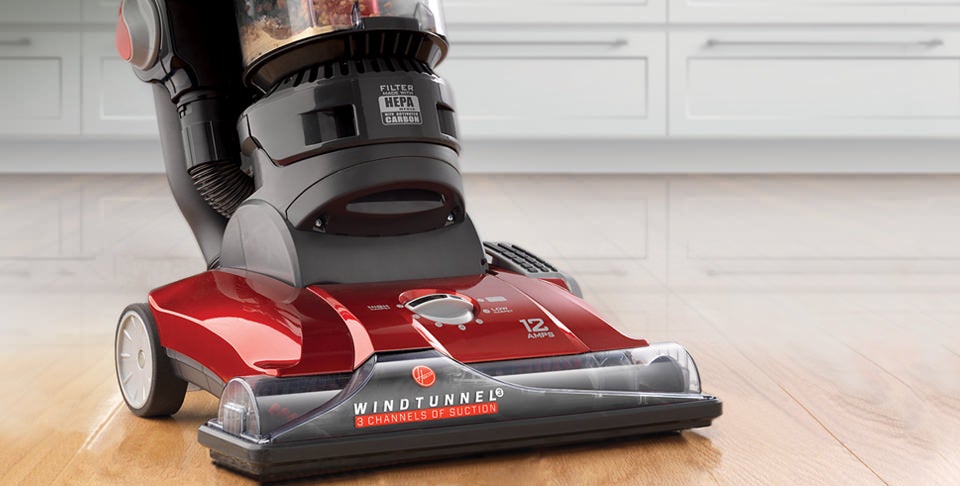 WINDTUNNEL® 3 HIGH-PERFORMANCE BAGLESS UPRIGHT
The HOOVER® WindTunnel® 3 High-Performance Bagless Upright Vacuum makes cleaning challenges easily with the WindTunnel® 3 High-Performance Technology that lifts and removes deep-down, embedded dirt with 3 channels of suction. It's equipped with a multi-floor brushroll on/off option allowing users to easily move from carpet to hard floors. It also features rubberized pet tools that remove stubborn pet hair and has a 40 foot cord to vacuum for large room extension needs.
Floor Care and Appliances Highlights
USD
1.0 billion
25.6%
of the total turnover
25.6
%
Floor Care and Appliances
74.4% Power Equipment
Floor care and Appliances margins improved significantly, but sales fell slightly by 1.6% over 2011 to USD1.0 billion following a rationalization of the business which has seen non-performing operations cut and expenses reduced in North America. Our global product development process and centralized purchasing initiatives are bringing benefits. Key gains were made in Europe, with double-digit revenue growth, while global new products sales were maintained at one third of total sales. The business accounted for 25.6% of Group turnover against 27.4% in 2011.
Our Brands
To find out more, click on the logos below: