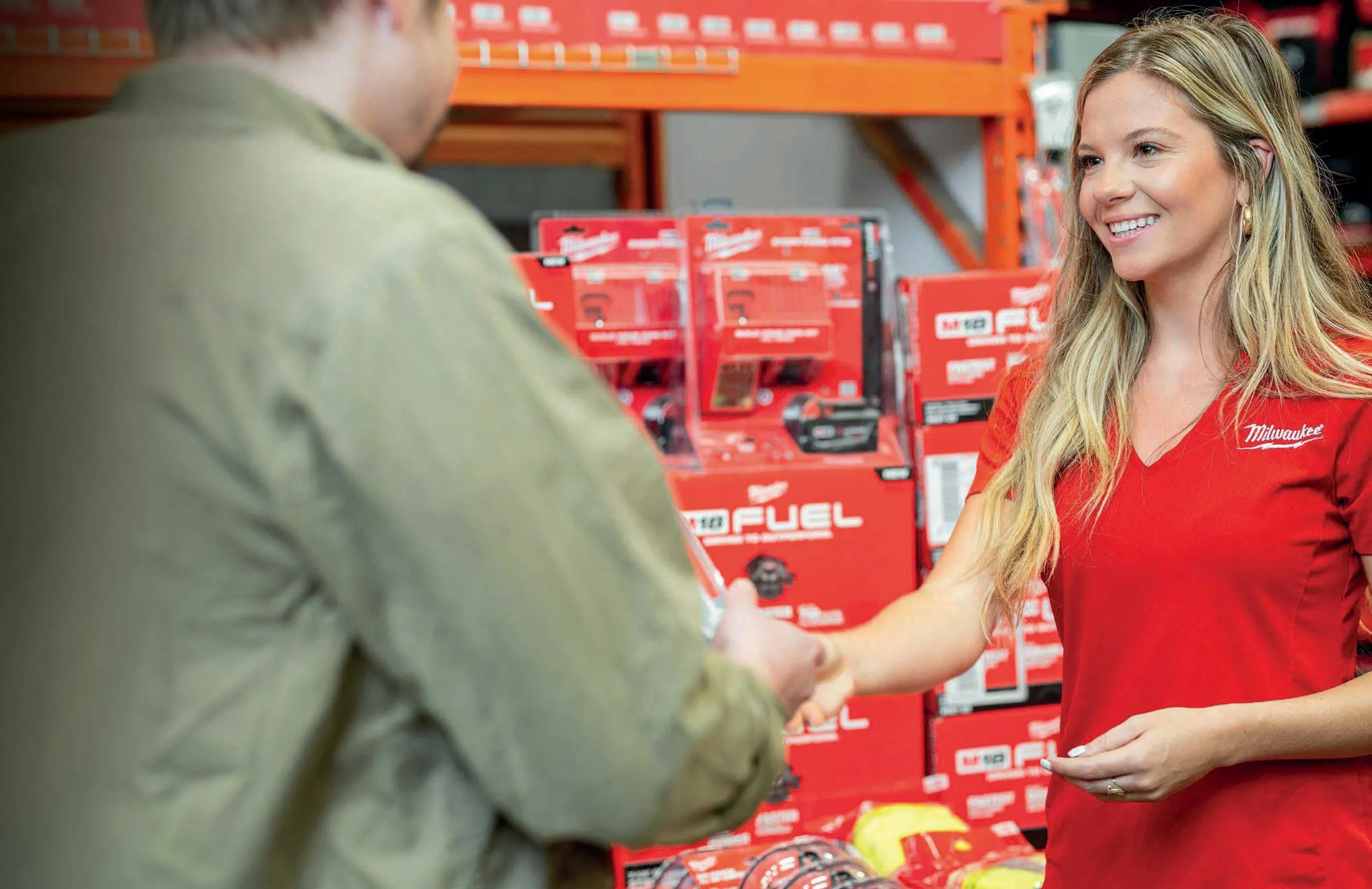 Our Exceptional People are at the forefront driving a one-of-a-kind culture across all functions and operations of the organization. We pride ourselves in investing and developing in our people and we are committed to fostering a multicultural, diverse and inclusive workforce. In 2022 alone, we hired 1830 new associates through the program, with 37% of those hires identifying as female. These future leaders are vital to increasing gender diversity within our company and shaping our organization's future. By providing the tools, resources, and experience to encourage individuals to grow professionally and personally, decades of industry knowledge is passed down and this has become the core of our innovative workforce.
We have focused on recruiting graduates from over 100 colleges and universities globally. As part of the program, our LDP associates regularly engage their assigned mentor with participation in leadership and management courses, such as those at the Harvard Business School. Upon graduation, they are offered opportunities to rotate to different functions, departments, business units and countries. This allows them to gain valuable skills and exposure to hold key management positions throughout our organization. Over the years, our LDP has expanded to develop leaders for specific functions, including but not limited to:
Sales and Marketing Leadership Program (LDP)
Associates start off in our entry-level Sales and Marketing position where they will drive sales of our premier product lines directly in one of our strategic retailer partners. Field Sales and Marketing Representatives and Event Marketing Specialists are taught the fundamentals and gain a grassroots perspective of our business by: selling in-aisle to customers, inspiring creativity through in-store product demonstrations, gaining additional merchandising space, and building & fostering relationships with our strategic partners.
Engineering Development Program (EDP)
The EDP equips freshly graduated engineers with valuable lessons learned, as well as extensive knowledge on product, design, and technical aspects. With this knowledge, they are able to produce innovative, top-notch solutions that prioritize customer satisfaction. Along with enhancing their technical skills, EDP participants also cultivate their leadership abilities. By taking part in our fast-paced, demanding projects, EDP colleagues earn early responsibility in their careers.
Operation Development Program (ODP)
The primary goal of this program is to recruit exceptional candidates from academic institutions, and to provide them with training and development opportunities so that they can become future leaders in various operational domains such as Manufacturing, Supply Chain, Sourcing, Quality, and Distribution. During the program, graduates have the chance to work in different operational roles and gain practical experience through hands-on training, while being guided and mentored by experienced leaders.
Finance Leadership Development Program (FLDP)
This program hires the best talent to train and develop them into future leaders within finance functions. These FLDPs rotate to different departments, from Treasury, to Internal Audit, Accounts Receivable/ Accounts Payable, Operations Finance, Investor Relations, Commercial Finance and FP&A.
Legal Leadership Development Program (LLDP)
The Legal Leadership Development Program (LLDP) hires top talent to develop into future leaders in legal, compliance and intellectual property areas. The program is designed to provide employees with a comprehensive understanding of the legal industry, along with the tools and resources they need to advance their careers and develop their skills.
These innovators, from all walks of life, will continue to build a sustainable future for our industry, our customers, and our communities.